Visualforce on Chromecast, as a Service!
After writing my last blog entry, on how to display any Visualforce Page on Google Chromecast, it occured to me that I could run the app on Heroku. So, if you have a Google Chromecast, and a Salesforce login with API access enabled, you can try it out right now. Go to https://vf-chromecast.herokuapp.com/; you'll see this page: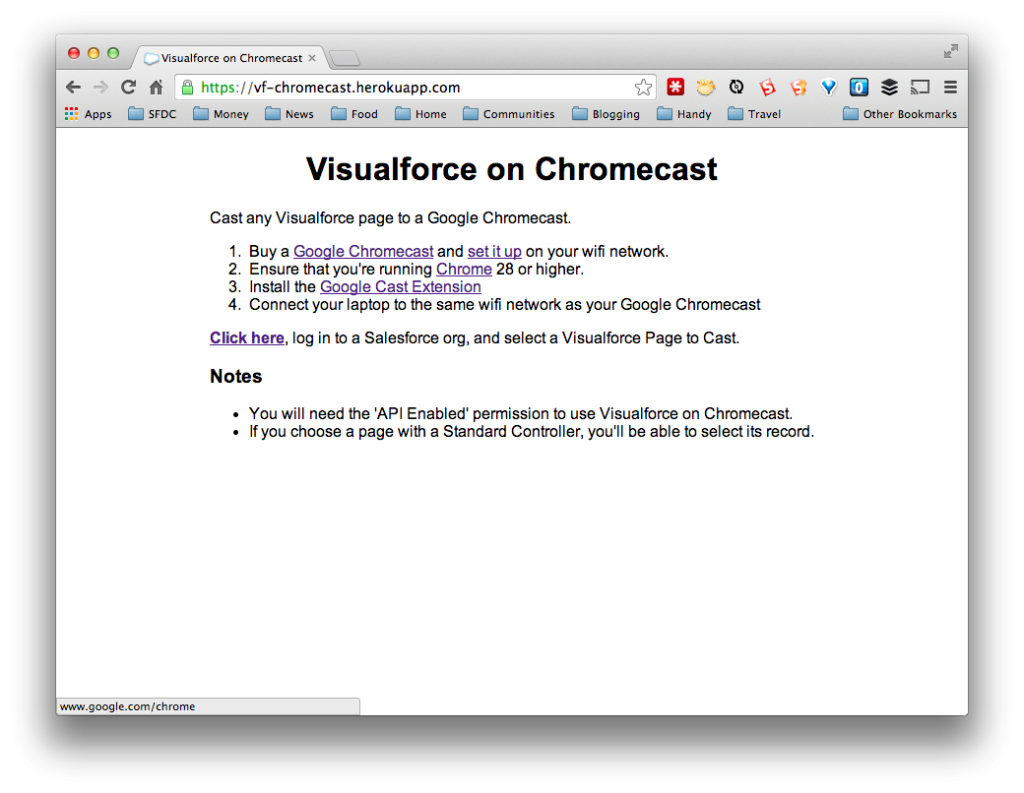 Follow the instructions, log in, authorize the app to access your data, and you'll be able to select a Visualforce Page to 'cast' to your TV.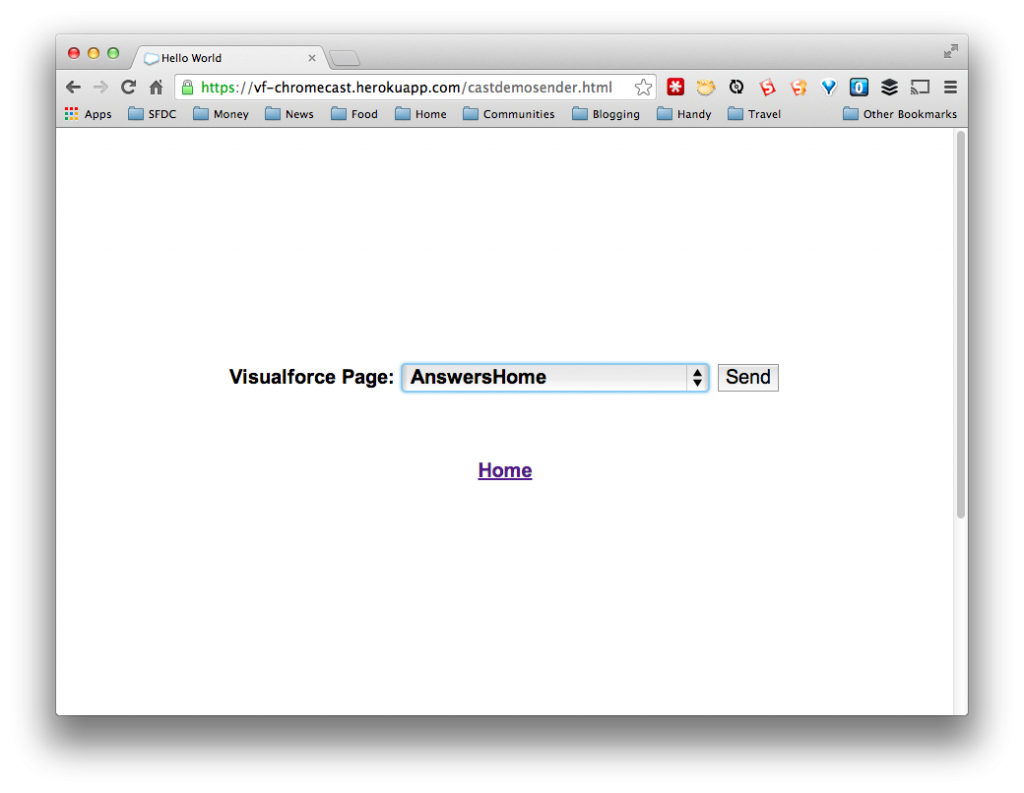 One new feature here - if you select a Visualforce Page that uses a standard controller, and is thus expecting a record ID as a parameter, you'll get the opportunity to select a record. For simplicity, I'm just showing the first 10 records returned by the database.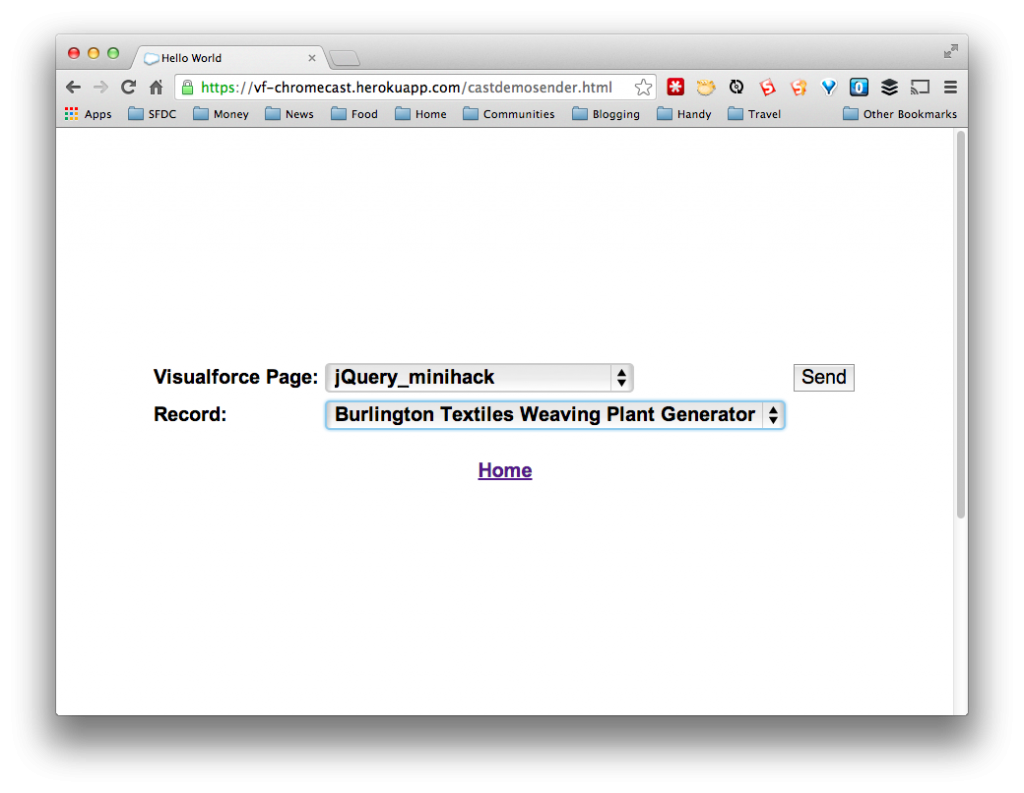 Choose a record, hit send, and you'll see the page displayed by the Chromecast, in this case, it's a Mini Hack we ran a couple of Dreamforces ago: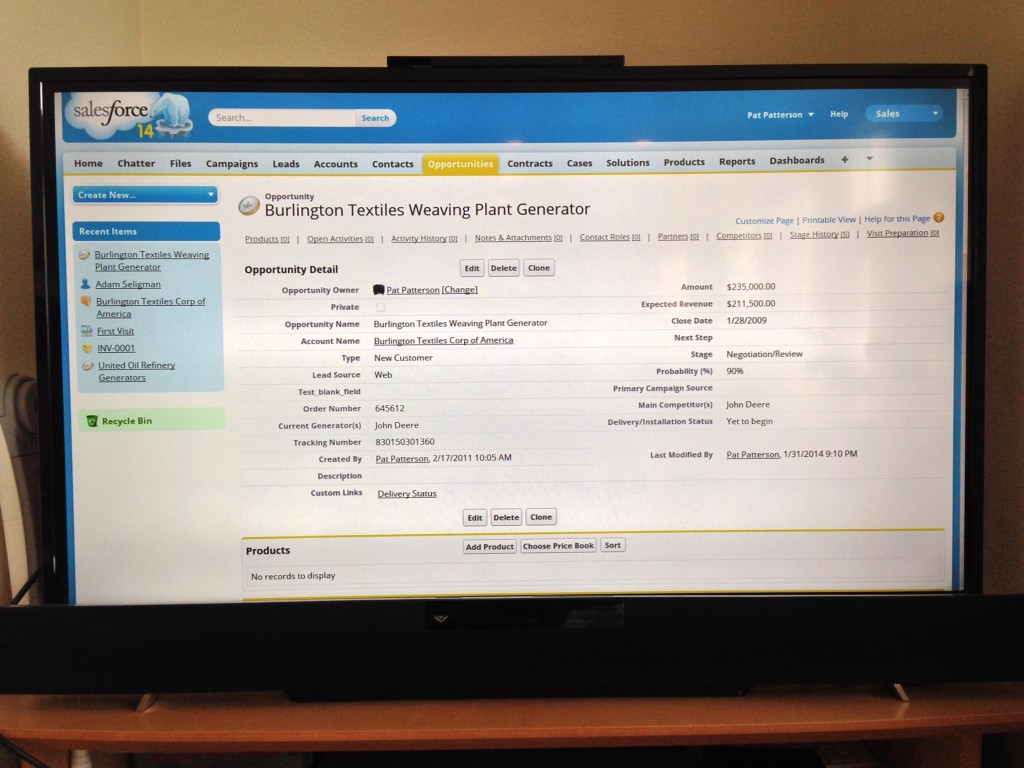 As always, the code is on GitHub. Having done Raspberry Pi, Minecraft, and now Chromecast, I'm looking for new ideas for interesting Salesforce integrations. Leave a comment if you think of one!
Your email address will not be published. Required fields are marked *