SAML 2.0 Javapolis Video Online at Parleys.com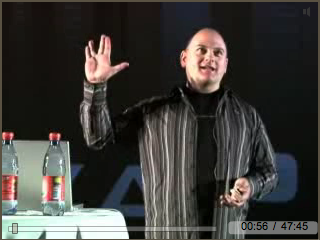 I just noticed that the video for my Javapolis '07 presentation on SAML 2.0 has gone online at Parleys.com, the BeJUG e-learning site.
Watch and enjoy, and count the number of times I say "um…"
UPDATE 1 (Feb 11 2008) - the link to the video at Parleys appears to be down. I've emailed the Parleys people.
UPDATE 2 (Feb 11 2008) - Stephan says that, somehow, the staging area became visible. Bookmark that link, though - it should be live tomorrow (Feb 12 2008).
UPDATE 3 (Feb 12 2008) - The video is back online. Thanks, Stephen, and the rest of the Parleys.com crew!
Your email address will not be published. Required fields are marked *