Raspberry Pi fix for HDMI to DVI cable issue
My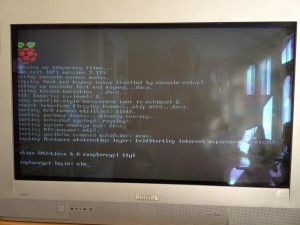 After a little exploration from the command line, startx brought up the GUI.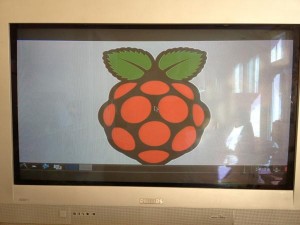 As well as the composite video output, the Raspberry Pi supports HDMI. My monitor (a Viewsonic VX2235WM-3) has VGA and DVI inputs, so I ordered the AmazonBasics HDMI to DVI Cable
. Connecting up to my monitor, I was disappointed to see no video signal whatsover - the monitor wasn't seeing the Raspberry Pi at all. Googling around, I discovered that you can set various configuration options that are read before the Raspberry Pi even boots. With a little experimentation, I found that setting
in config.txt solves the problem - I see video output from the moment I power up the Raspberry Pi! This makes sense - the description of hdmi_force_hotplug is "Use HDMI mode even if no HDMI monitor is detected" - I'm guessing the cable is not signalling the presence of a monitor to the Raspberry Pi, so it decides that it doesn't need to send HDMI output. Watch this space for more Raspberry Pi fun!
Your email address will not be published. Required fields are marked *