Thanks to my very good friend Brian Schussler for getting me into Adobe's San Jose offices yesterday to watch the San Jose Grand Prix from the air conditioned splendour of a 2nd floor conference room. Here are some pics from the event: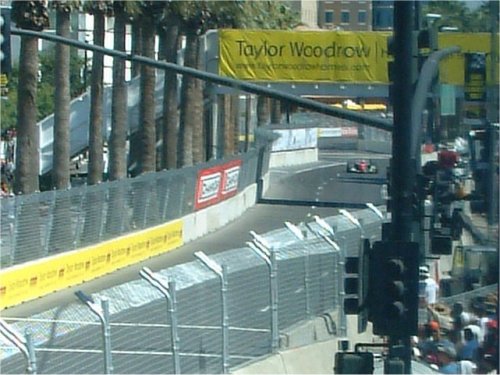 The view south along Almaden Boulevard. I think that's Rodolfo Lavin.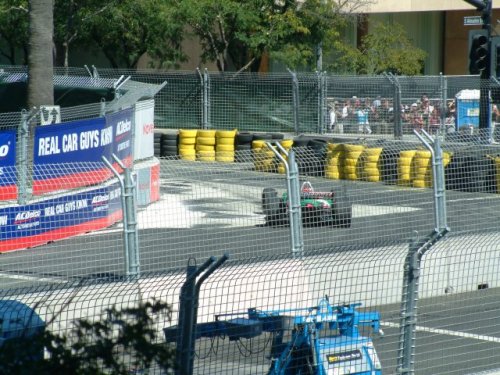 Bjorn Wirdheim at turn 4 - Almaden Boulevard into Park Avenue.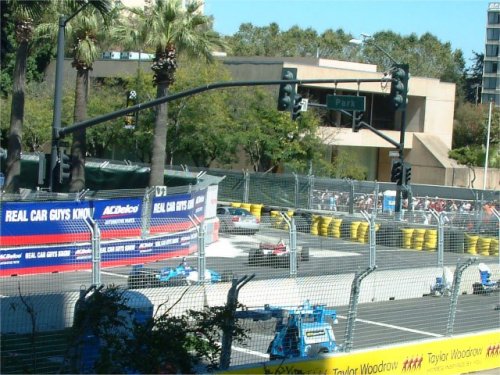 Following the pace car during one of the numerous yellow flags - Sebastien Bourdais leading Paul Tracy.
Unfortunately, at this point I was out of space on my camera and out of battery. That's life…
Your email address will not be published. Required fields are marked *