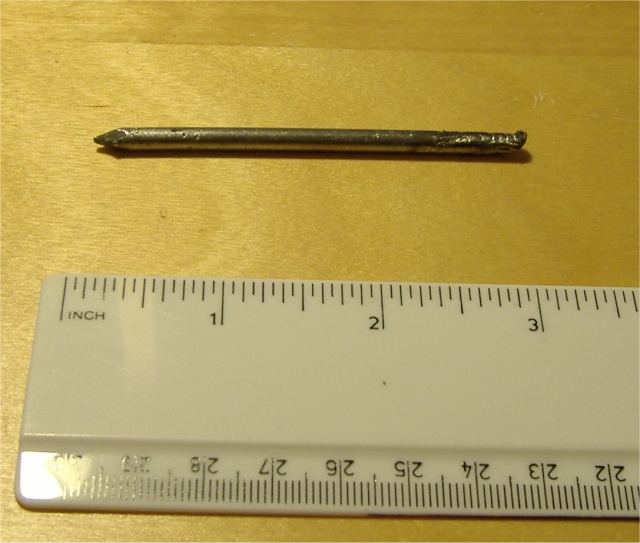 I got into my car last night in the Sun parking lot at the Santa Clara campus, pulled away and immediately heard a "Schlup, schlup, schlup" from the rear of the car - I had a flat. Of course, I had everything I needed to fix it… except a pump. AAA were there within the hour, diagnosed the problem as a nail embedded in the tire, changed it for the space saver spare and I was on my way home. Quick, efficient, friendly service. You expect nothing less from AAA.
This morning I took the tire and my car to Wheel Works' Los Gatos store. They confirmed that the tire was repairable and fit the job in without an appointment. I spent an hour in their lobby, enjoying their free wifi (well, I assume the default 'linksys' ESSID was theirs
) and doing some email. When they handed the car over, I asked for the bill, only to be told "Oh - there's no charge - you bought the tires from us". They had repaired the damage, put the space saver back in its space in the luggage compartment and put all my gear back on top neat and tidy, all free of charge. Like I said in the title, great customer service.
Your email address will not be published. Required fields are marked *